Digital technologies can help MPs and their teams to manage their inbox and their time more effectively freeing up time for more constituency and Parliamentary work.
MPs and their staff work hard, juggle multiple roles and have to co-ordinate their work between Parliament and the constituency. Digital technology can make this easier.
We wanted to help the teams respond better to their constituents' inquiries and free up resources for constituency and Parliamentary work.
Our mentors mapped the workload of our MPs' offices and focused on ways to improve dealing with correspondence, which was taking up the majority of staff time.
We also focused a lot of effort on helping staff manage casework.
We found lots of small, basic improvements in the way staff used digital technology could add up to a much more efficient operation overall.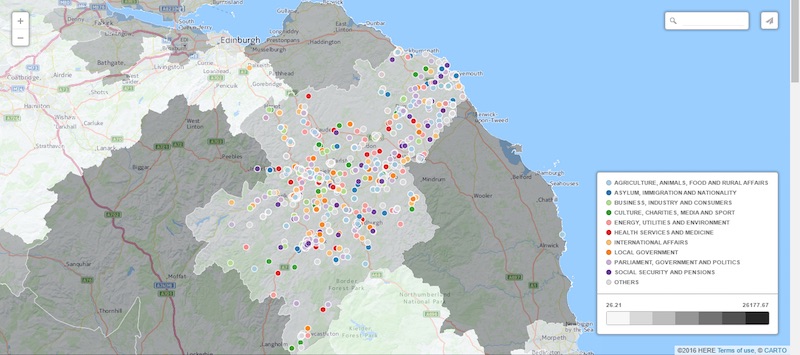 Managing the digital postbag
Resource

Managing the digital postbag
The most common way for people to get in touch with our four MPs is by email, then by letter. Only a small number of constituents use social media.
Better use of social media would allow MPs to be approachable by a broader range of constituents. But staff require good digital skills as well as clear strategies and processes to manage these sources and ensure that important messages are not missed.
Since May 2015, one of our MPs received 177 private messages on his Facebook page. Thirty-one of these were cases which required investigation. It's important that staff are able to handle this communication effectively so constituents receive the help they need.
---
Managing campaign emails
Resource

Responding to campaign emails
Campaign emails are an important way people can engage with MPs and take part in the democratic process by raising concerns over local, national or international issues.
But the volume of emails and postcards to MPs generated by campaign groups such as change.org and 38Degrees is significant.
In his first year of office, 56% of contacts with Calum Kerr MP came from lobbying emails (2021 out of 3572 cases between 1 Oct 2015 and 19 July 2016).
During the project, we spoke to 38 Degrees who advised us on what campaigners expect from their MPs.
We recommended ways of dealing with campaign emails, depending on whether MPs want to create an automated response, reply with a form response, or send a personalised response to every email they receive.
---
Managing casework
Helping constituents who are facing difficulties sits at the heart of an MP's work. They employ skilled caseworkers to help them do this and these dedicated staff need the right tools to manage these cases effectively.
Casework is everything we want to be doing. We can't always help people but when we do, it's what brings us to work.
MPs' staff typically manage 2,000 - 3,000 cases a year. These cases range from complex and long-term cases to straightforward work and vary greatly.
The graphic below shows a typical breakdown of MP cases handled in a month in one of our MP's offices.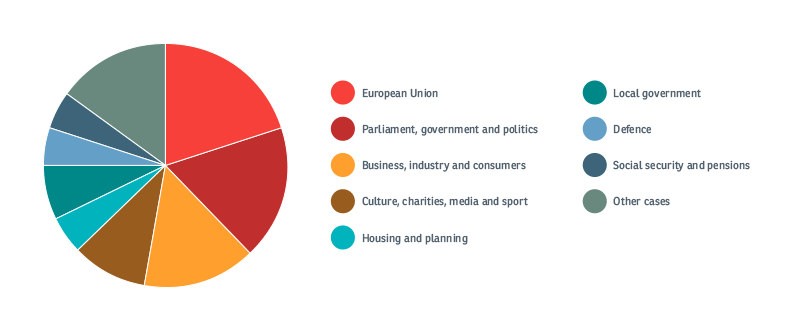 We spent time understanding how each of our MPs organise their casework and mapped the processes to help MPs' staff understand how systems could be improved. See an example of how an MP handles a case.
Although each office used different mechanisms to handle the work, this exercise highlighted that all four teams faced challenges in how to file cases and how they deal with third-party organisations.
There are digital tools to help address these issues.
Resource

Managing casework effectively
Firstly, our mentors felt each office needs good customer relationship management (CRM) software to manage the work - eCasework and Caseworker.mp are two examples. This software pulls together documents, emails and letters and allows different members of staff to access them, making it easier to delegate within the team. Other MPs offices reported that introducing an effective system had dramatically improved their workflow.
Secondly, staff need to know how to to file or 'tag' their work so cases do not get lost. Some teams we worked with had over 3,000 tags in their CRM, far too many to be useful. We created a set of tags they - and others - can use.
Finally, casework often requires letters and emails to be sent to other organisations such as local authorities or ministries. These organisations usually have three weeks to respond and it is easy for staff to forget to chase them up. We used software such as Outlook Tasks and Evernote to integrate reminders into the process to prevent delays.
As well as improving the day-to-day management of casework, staff can use these systems to analyse trends in the kinds of cases they are working on. This information helps MPs identify broader issues within the constituency and feed this knowledge into local campaigns.
Some systems are better than others. We have asked the Parliamentary Digital Service to help MPs identify the best software for casework and help staff gain the skills to use it.
---
Helping staff work better together
MPs and staff are 'time poor' and are spread between Parliament and the constituency, so it is important they prioritise their work and know how to communicate well with each other.
Using technology makes our life easier because it makes us react to things quicker. Constituent concerns are addressed more readily, and actually it gives us resource to be able to work out where the best place would be to spend our efforts.
Each MP's team faces different challenges depending on their constituency, but we found ways to help staff save time and effort that we think others could also use.
For example, an online task management tool helped one MP prioritise and delegate tasks across the team, saving time and effort.
Resource

Quick wins
Skype for Business and Google Hangout can help constituency and Parliamentary teams co-ordinate, while OneDrive makes it easier to access and share documents between the offices.
Two of our MPs' teams adopted WhatsApp to improve communication, reporting that it helped bring staff closer and bridge the gaps between Westminster and the constituency.
Lots of simple changes can add up to a big time saving - for example, we worked out ways to digitise business cards to save time and effort searching for contacts. We even fixed a constituency office phone system so calls could be forwarded and avoid staff moving around the office to pick up the phone!
Read more about the quick wins, the small changes we made that led to greater efficiency.
---