We believe that digital skills can help in almost every walk of life. And we have been concerned for a while that some of our leaders and legislators aren't as digitally skilled and informed as they need to be to make decisions about the world we live in and the world that's coming.
So we wanted to see if we could make a difference and help a particular group of people - MPs - get more out of internet-era technologies. To that end, we recruited four digitally savvy mentors and placed them in the offices of four volunteer MPs to see what difference they could make.
It seemed to work. Our MPs and their staff felt they'd benefited from the process, our partners at the Parliamentary Digital Service are keen to see if we can scale it up and we've gathered a ton of learning in this report.
Part two

Allowing MP teams to work more efficiently
What we did
Between May and July 2016, our four mentors worked with Yvette Cooper MP (Labour), Calum Kerr MP (SNP), Norman Lamb MP (Liberal Democrat) and Matt Warman MP (Conservative).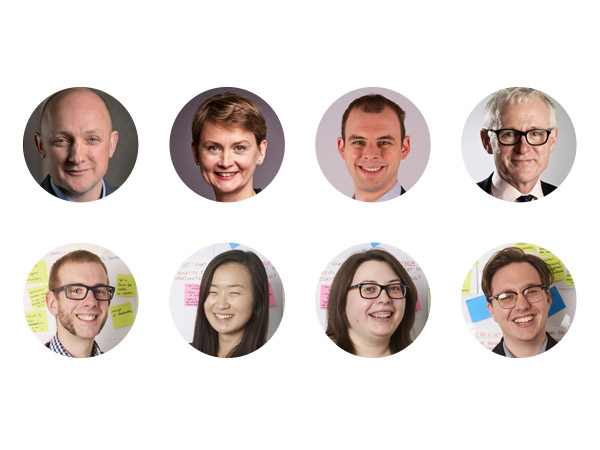 The mentors worked in both Parliamentary and constituency offices and blogged about the things they learned during their placements.
We consulted more widely and met constituents, campaigners, other MPs, political party representatives and software suppliers.
Part three

What needs to be in place
We found out where MPs, their staff and constituents felt they could use the most help and drew up a list of their user needs.
We found some ways to use technology to address some of these issues. These 'quick wins' (PDF) focused on four main themes: engagement, collaboration, security and delivering Parliamentary work.
What happened
We saw an increase in the levels of engagement with constituents via social media. One of our MPs saw his Facebook posts go from a reach of 3,000 to 10,000 views after including a video for the first time, while another had more than 2,700 responses when he tried online polling.
MPs' staff told us their confidence in their own digital skills had increased and more of them they thought digital technology could help them save time. Their security practices improved, they were more aware of tools they could use to serve their constituents better, and they were more confident about choosing the right technology tools.
In their final interviews, the four MPs agreed their staff had benefitted and told us their own digital skills had also improved.
Part four

What's next?
As MPs we should collectively take on the challenge of dispelling the myths surrounding politics. Technology is only one part of meeting this challenge. It can help dispel apathy and disengagement and positively encourage political debate - all trends which we have seen over the course of this programme.
MPs struggle to have time to keep up with new apps, programmes or technology - and that means our offices become out of date too and the danger is that democracy gets left behind in a digital world.
What's next
We're convinced that this kind of direct, involved mentoring is an effective tool for MPs and people like them. We think it should be rolled out to the remaining 646 MPs and to other groups such as local councillors and charity leaders. We're talking with potential partners to see if we can make that happen.
We couldn't have done the project without supplementary funding from the Parliamentary Digital Service and the four MPs who took part. We were also supported by a whole range of committed people whom we would like to thank.
Read the sections of this report:
You can also download the report as a PDF (3MB). If you have any questions or would like to get in touch, please email [email protected].